Sabbath School Quarterly Lessons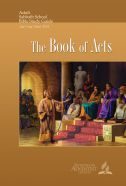 Sabbath School Net (SSNET) is operated by lay members of the Seventh-day Adventist Church who volunteer their time so that Bible students around the world can study the Bible online and/or participate in the Bible Study held in Seventh-day Adventist churches.
Thunder in the Holy Land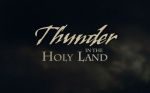 Thunder in the Holy Land is a visually stunning, all-new video Bible study series shot in HD. Filmed in a National Geographic style, Thunder features on-location reporters throughout the Middle East.

Optimized for small groups, the 26 studies include lessons designed to organically connect the mind and the heart. With Thunder you don't need a manual with lots of material to memorize, just a relationship with Jesus and a desire to share His teachings.

Join our very own Pastor John Baker and the Thunder team in their travels throughout the Holy Land and beyond as they explore the teachings of Jesus.
DISCOVER Bible Guides

Study online from anywhere in the world. These simple to follow online study guides will help you discover answers to some of life's deepest questions and strengthen your relationship with Jesus.